Canvas (Basic)

Metal (Premium)
Brushed Aluminum
The Product
Printed directly on Brushed Aluminum, the natural luminosity of its sheer gloss finish will give your art an additional touch of the dramatic.
The finished floating-mount frame is sure to add a clear sense of depth to your art.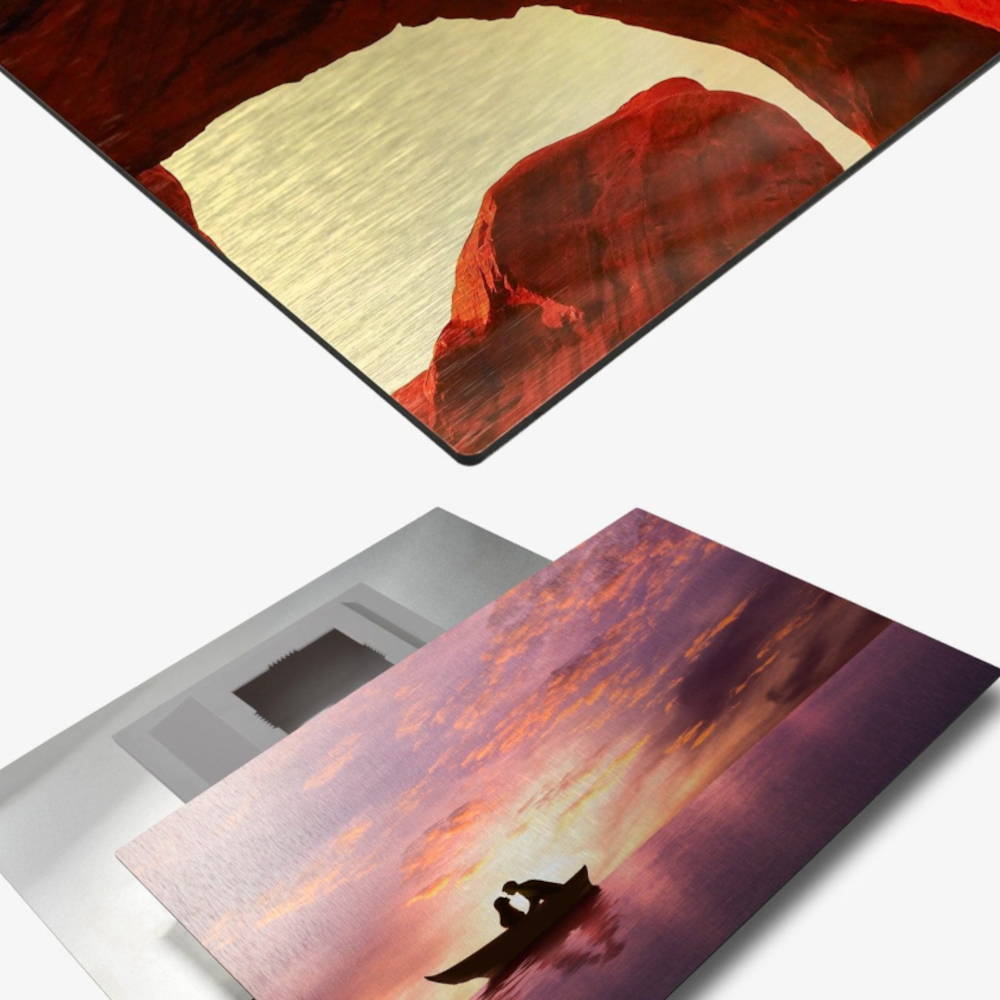 The Details
1 3/8" Depth | Printed on 3mm Brushed Aluminum Panels | Modern Mounting Frame That Gives Your Art an Additional 3D Look | Protective Overcoat | Light Weight | Ready to Display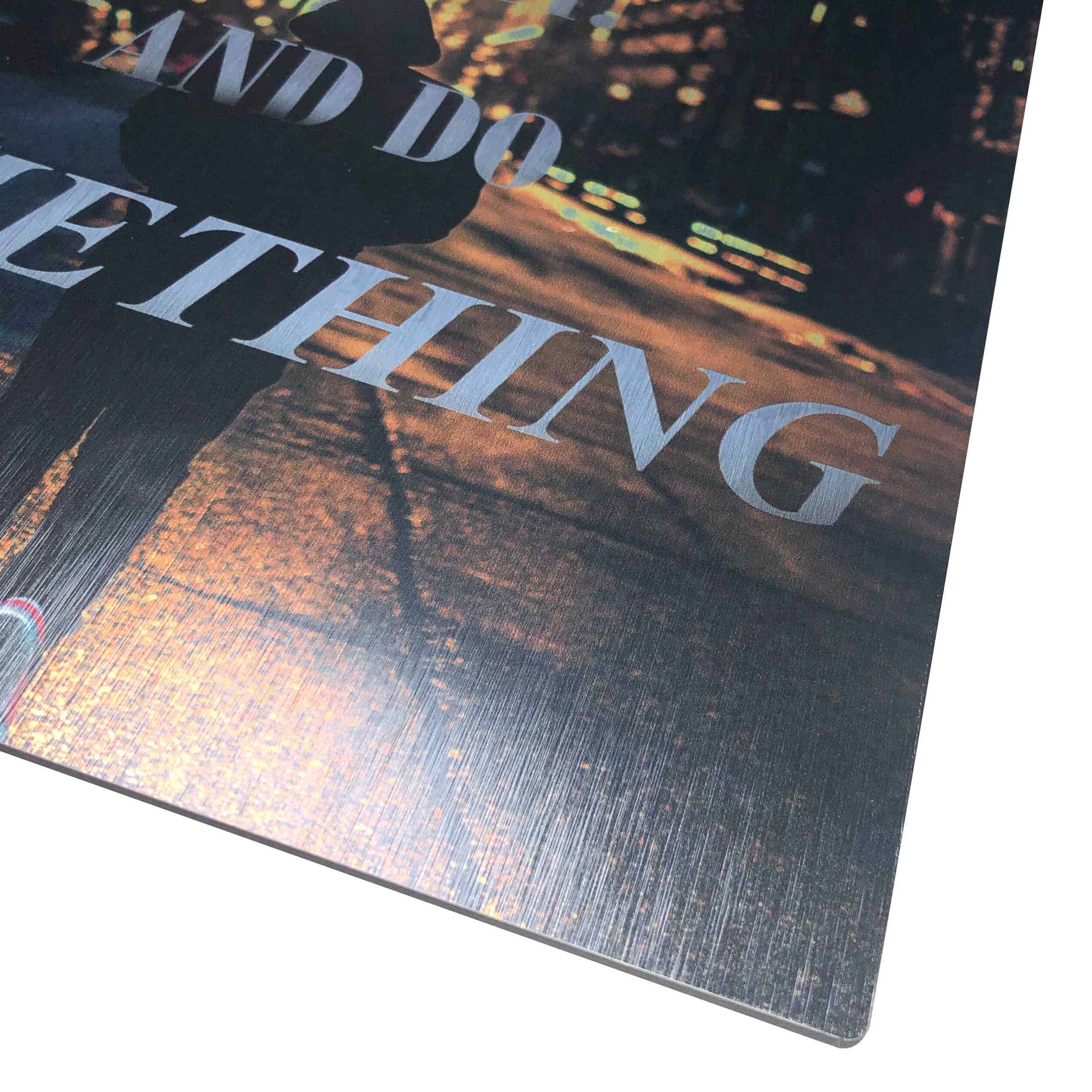 The Bottom Line
Brushed Aluminum allows your art to go beyond the norm of wall decor, yet remains an affordable option.
High Gloss Aluminum - Premium
The Product
We call High Gloss Prints "jaw-droppers" for good reason. Printed on high-gloss metal with rounded edges, they make colors brightly pop and bring out the deepest contrasts in black and white images. Perfect for a more luxurious look to your art decor. Plus, they come ready to hang with a pre-installed float mount frame on the back, so all you have to do is pop a nail in the wall.
Exceptional Detail, Stunningly Affordable
Weatherproof, Waterproof, Life proof
Each Metal Print has an ultra-hard protective coating that is easy to clean and designed to handle whatever life throws at it. A much smoother finish than the Brushed Aluminum. Just buff out any scuffs with a microfiber cloth and your Metal Print will glisten and gleam like the day it was made. We infuse dyes directly into our high-gloss metal, which creates a unique luminescent effect and true-to-life image clarity.
Floating frame for 3D Effect
Unlike most Metal Prints, ours come standard with a recessed float mount pre-installed on the back, so it is ready to display, right out of the box. Larger Metal Prints come with an inset float mount frame with a nail groove, while smaller prints (8"x10") come with a float mount, notched block hanger. Big or small, each print has the appearance of magically floating ½" off the wall.
Modern and Professional
Metal is the perfect addition to your modern decor. Your art will pop with crystal clear accuracy and an unprecedented life-like appearance. Have guests? Clients? This print will show them your modern style and professionalism, giving you the best first impression.
"You Were Made To Fly"
You were made to do amazing things. You are destine for greatness and built for success.
Point to the sky and tell yourself you were made to fly. Do amazing things, and always keep you head high.
When it gets hard try to be a good example, you never know who you inspire.
Go after everything you've ever wanted, achieve greatness, create success, build your empire.
Our canvases are created to be a reminder of why you started, and why you are an entrepreneur, instead of working towards someone else's dream.
Staying motivated is essential in any entrepreneur's life. No matter what you're trying to create, whether it be a business or app and anything in between, you have to keep your motivation high.